A beautiful sketch by the talented Chuck Harris. Be sure to visit his site at http://www.dcstrip.com!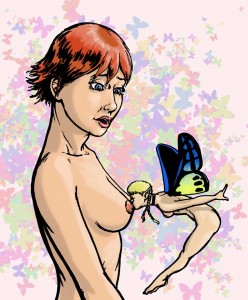 A somewhat risqué picture of Nik and Flitter by Whattamaroon 😉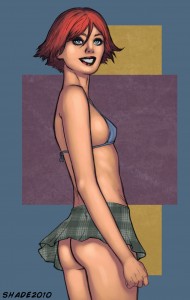 A nice naughty schoolgirl paining from Scott Jones. Check out Scott's clothing with his original artwork at ShaderwearOnline.com.
Another paining from Scott Jones. This time Nikki is wearing a shirt from ShaderwearOnline.com.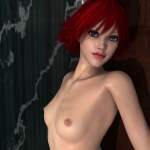 A cool 3D version of Nikki by  *andromedakun. You can check out his gallery on Deviant Art: http://andromedakun.deviantart.com/